Avellino's Pizzeria & Catering
279 Nassau Blvd, Garden City South, NY 11530
Order now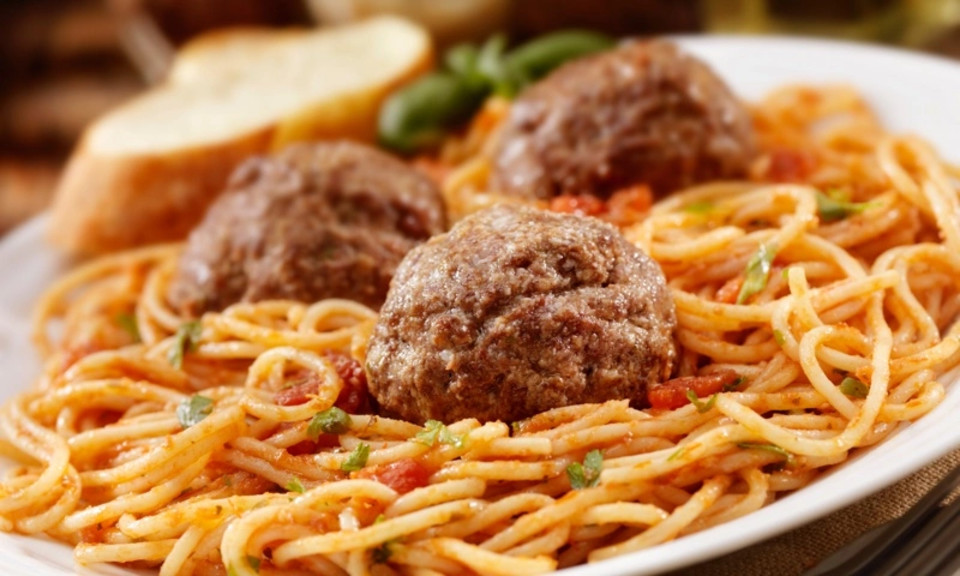 Travis
The food is always great and on time. When they accidentally mixed up one of my dishes, they sent over the correct dish in 10 minutes. This is one of my top places on grubhub because they have yet to disappoint. Will always get my pizza and Italian food from here
Rich And Cat
Never disappoints! Service is fast and friendly and the food is fabulous! My favorite is the Eggplant Avellino, which combined eggplant and chicken parm. It is perfect! Good quality tomayo.dauce and I hear from my family the pizza is great. A crowd pleaser!
Julio
I've been ordering from Avelinos for over two years now. They haven't disappointed me with their good food. Their delivery times are pretty accurate to what it shows on GrubHub. They're also a good option for those who need catering for large events.
Jeff
Quite good-- baked ziti was on point, I enjoyed the pizza and garlic knots, salad with shredded mozzarella was fresh and crisp. Very large portions for the money, too-- and quick delivery. Highly recommend
Joanne
Phenomenal food, and fast delivery. They were 20 mins ahead of schedule, which was fantastic to a bunch of college kids who have been studying all day long. Will definitely order from here again.
About us
Calzones, Dinner, Healthy, Italian, Lunch, Lunch Specials, Pasta, Pizza, Salads, Sandwiches, Seafood, Wraps
Today

Delivery: 12:00 PM - 8:00 PM

Takeout: 11:00 AM - 8:00 PM

Delivery

Tuesday:

11:00 AM - 8:00 PM

Wednesday:

12:00 PM - 8:00 PM

Thursday:

12:00 PM - 8:00 PM

Friday:

11:00 AM - 8:00 PM

Saturday:

2:00 PM - 8:00 PM

Takeout

Tuesday:

11:00 AM - 8:00 PM

Wednesday:

12:00 PM - 8:00 PM

Thursday:

12:00 PM - 8:00 PM

Friday:

11:00 AM - 8:00 PM

Saturday:

2:00 PM - 8:00 PM
Robert Johns found his culinary passion while travelling the world with the U. S. Navy. Upon his return from Vietnam, Bob opened Povertys Pub and the Nook & Cranny, both bars and catering facilities in Bay Ridge Brooklyn. In 1974, Bob and his wife Joanne Marinacci, a Carey High School Graduate, opened and ran the Nook & Cranny, later called the NC Grill, in Franklin Square for 32 years. Bob also owned The Anchorage in South Hampton on Main street. Bob along with his son Rob have now brought the family business to Garden City at the old Centurions Pizzeria location, next to the Garden City Dance Studio, where locals enjoyed meals from 1964 to 28. The Johns family will be joined by a well known neighborhood pizza master and a fabulous chef. Culinary excellence will collide at Avellino's: full service catering customized for any occasion; amazing pizza and specialty pies; panini and heroes; soups and salads; and a large assortment of Italian dishes served daily. Avellinos will also have home-made desserts, domestic and imported cheese, sausage and fresh pastas. Avellinos Pizzeria is named after the province of Avellino, close to Naples, in the Campania region of southern Italy. The main road from Salerno to Benevento passes through the province, making Avellino a key highlight of the route. The Johns family is extremely proud of their restaurant history and is excited to share their next adventure, Avellinos Pizzeria, with you. Make Avellinos a stop on your daily route and it will be the highlight of your day!